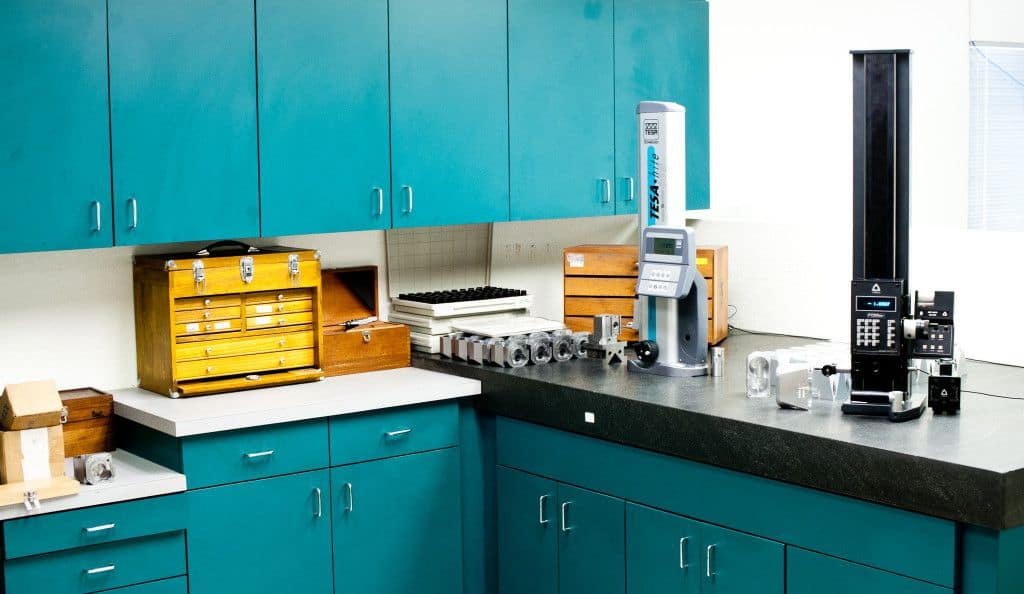 Our Quality Management policy is to ensure critical quality control throughout the entire manufacturing process, providing confirmation that all production parts, components and assemblies conform with the contractual and design specification requirements of our customers.
JW Machine has a history of providing quality, personalized service to a wide variety of commercial, government, aeronautical and defense contractors throughout the United States and Canada. We are JCP and ITAR certified and our quality program complies with MIL-I-45208A and MIL-STD 45662. Our quality inspection department calibration compliance certificates are available upon request as provided by ISO quality certified inspectors.
We certify to meet our customers' quality expectations and our quality system and manual is available for our customers' inspection and approval. Job routers, materials, outside services and inspections procedures are tracked and maintained for traceability. We take great pride in our workmanship, complying with custom specifications, standards and requirements demanded by the market(s) you serve. We promise to provide the highest quality services. Give us an opportunity to prove our promise!
Our Certified Calibrated Precision Inspection department uses:
Brown and Sharp 4.5.4 SF CMM (enabling a broader scope of capabilities to include additional LDD activities into our customer service)
State-of-the-art Multi-sensor Video Metrology SmartScope -A unique combination to deliver accuracy, repeatability and speed reducing inspection times improving costs
Precision measuring system using electronic optics, video and Renishaw touch probe
A varying range of dial bore gauges, ring gauges, thread gauges, thread plug gauges, micrometers, height gauges, pin gages, indicators
OGP optical comparator
Electronic Tesa and Trimos Digital height inspection gauges
Electronic Optical and probe CMM
Quality documentation in 2D and 3D
Calibrated Inspection Surfaces
Calibration meets ISO standards
Quality System Approved & Audited by our Customers